The Church of the Ascension, Timoleague
Restoration works to the Church of the Ascension in Timoleague, Co. Cork
Status: Ongoing
The Church of the Ascension is a remarkable church. Simple and unassuming from the outside it contains a wealth of interior decoration with the walls being elaborately decorated in rich mosaics. Problems with moisture ingress through the building fabric had been putting the decoration at risk in recent years.  Because of this works have been undergoing since 2019 to make the building envelope weathertight. This has involved the re-slating the roof, renewing lead flashings, and rendering the walls in lime, as would have originally been the case in the building. James Bourke Architects have been involved in the production of a management plan for the building, applying for grants, and overseeing the works on site. These restoration works were nominated for the Society for the Protection of Ancient Buildings John Betjeman award in 2022.
The next phase of works will involve restoration of the internal fabric and upgrading of the building systems. They will be undertaken in the coming years.
Further details of the project can be found at https://www.timoleaguemosaics.ie/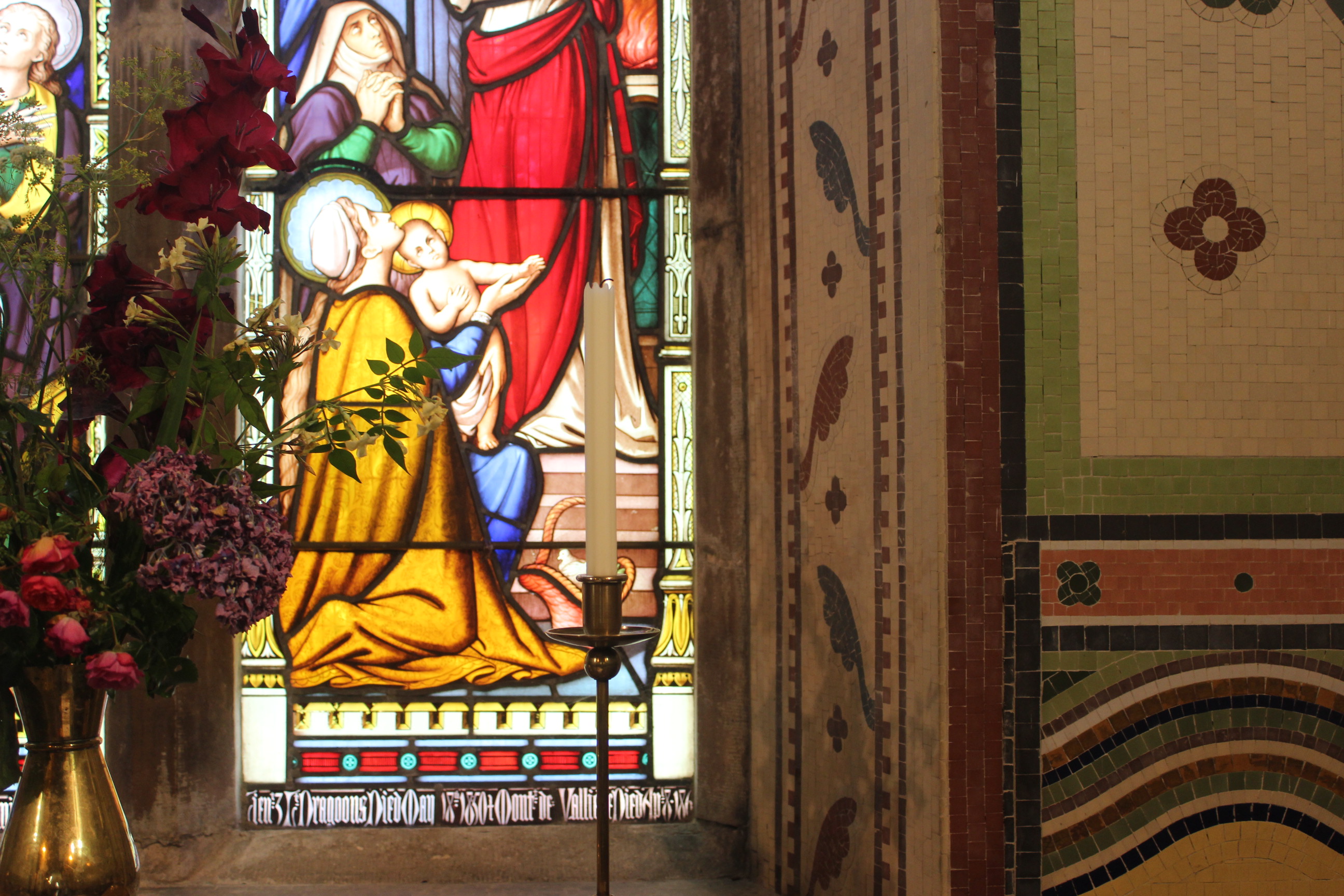 .