10 storey Apartment Development in Cork Docklands Granted Planning Permission
James Bourke Architects are thrilled to announce that Cork City Council has granted planning permission for an exciting new development in the Cork docklands area. Developed from a converted 19th century industrial building, the new structure will comprise two tall residential towers as well as a restaurant. 
Located in the heart of the Cork docklands in Victoria Road, the slender contemporary apartment towers will be 6 and 10 storeys high and will contain 19 apartments in a mix of one, two and three bedroom units. It also includes a new pedestrian walkway through the site linking Victoria Road and the new plaza under construction in Navigation Square. The scheme also includes the restoration and renovation of an historic 19th century warehouse which is a protected structure.

Victoria Road - night1
Victoria Road - night1


view from river
view from river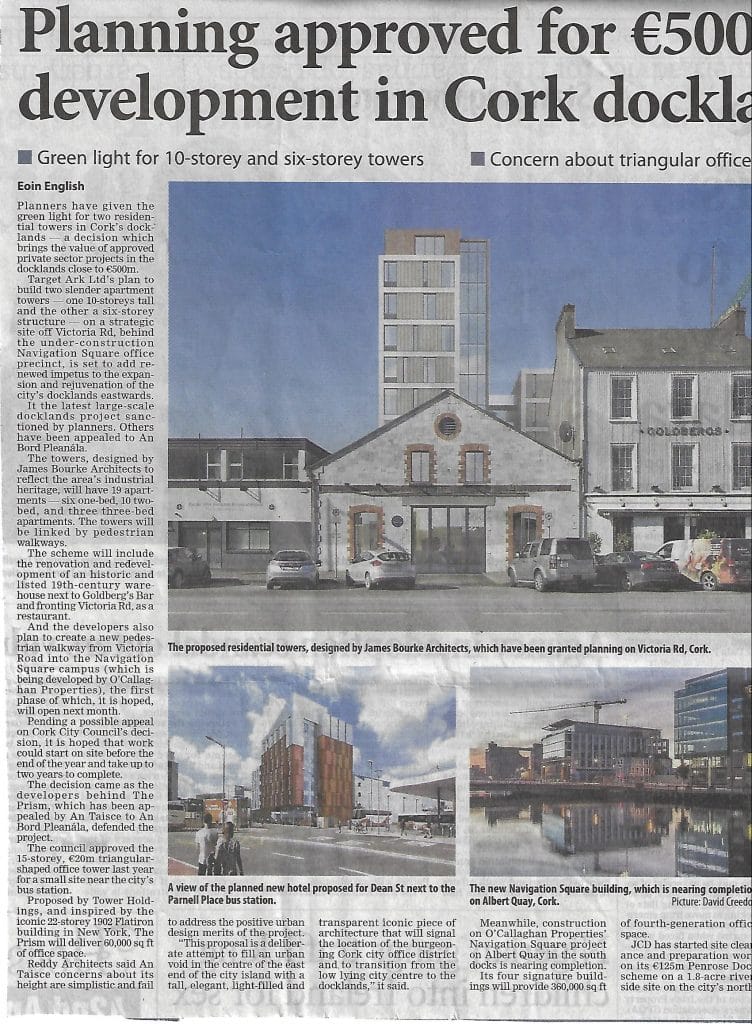 You can read more about the project in the Irish Examiner.